Cypress Environmental Services (Cypress), LLC, is a small, woman-owned business specializing in engineering, planning, and environmental science from our office in Biloxi, Mississippi. We provide a range of environmental science and engineering services including consulting, construction administration, and construction contracting and are a licensed engineering firm in Mississippi, Alabama, Louisiana, Florida and Georgia.
Cypress focuses on creating better projects where the built environment meets the natural environment. We stay abreast of current research as well as innovations in products, materials, and techniques to provide the most cost-effective methods to achieve an individual client's objectives while planning and building projects and developments that work with the environment.
Environmental Consulting Expertise
Cypress's experience is focused on environmental engineering and ecosystem restoration, with projects ranging in size from hundreds of thousands of acres to sub-acre sites. We have performed environmental engineering and planning services for federal agencies, NGOs, educational institutions, design firms and private clients. Our projects include:
Detailed engineering, planning and project implementation on over 10,000 acres of restoration projects; some single sites in excess of 2,500 acres in size, including restoration of:

Streams
Bottomland forests & swamps
Pine and cypress savannas
Estuarine marshes
Tidal creeks

Assessment, characterization & feasibility analysis of over 100,000 acres of potential restoration sites.
Programmatic oversight, team management and reporting on multiple basin-level restoration initiatives covering up to 700,000 acres in size.
Over 26 miles of stream restoration planning, engineering and assessment.
Our staff has a combined 50+ years of professional experience in coastal assessment, planning, environmental engineering and restoration.
Cynthia Henderson, P.E. PWS
President & Senior Environmental Engineer
Ms. Henderson is an environmental engineer and professional wetland scientist with 21 years of experience in various aspects of environmental engineering, ecosystem restoration, environmental remediation, and regulatory compliance.
She is an experienced project and grants manager and has completed projects for multiple branches of the United States armed forces as well as municipal and private clients.
Her ecosystem restoration experience includes wetland and stream assessment, monitoring, and restoration design. She is also experienced in planning and completing Phase I and II environmental site assessments on commercial and military sites as well as planning and compliance for stormwater.
Co-author: Headwater Forest HGM method
Cypress Environment & Infrastructure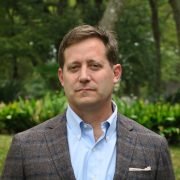 Marc Foster AICP CEP
VP & Senior Environmental Planner
Mr. Foster has 22 years experience in environmental planning, specializing in ecosystem restoration & coastal zone management.
His experience includes work in the regulatory, research and consulting sectors. Mr. Foster's experience includes ecological function and impact assessment from watershed to site scale, restoration planning and project design, wetland determination and delineations, wetlands and land cover mapping, environmental permitting, endangered species surveys, assessment of wetland function, and the use of Geographic Information Systems (GIS) for environmental management.
Cypress Environment & Infrastructure