Cypress Environment & Infrastructure (Cypress) is a small, woman-owned business specializing in engineering, planning, and environmental science in the southeastern and mid-Atlantic regions.  We serve these regions from our offices in Mississippi, Louisiana, Alabama and Maryland.
Cypress provides a range of environmental science and engineering services including consulting, master planning, engineering project design, construction administration, and construction contracting.  Cypress is a licensed engineering firm in Mississippi, Alabama, Louisiana, Florida and Georgia.
Cypress focuses on creating better projects where the built environment meets the natural environment. We stay abreast of current research as well as innovations in products, materials, and techniques to provide the most cost-effective methods to achieve an individual client's objectives while planning and building projects and developments that work with the environment.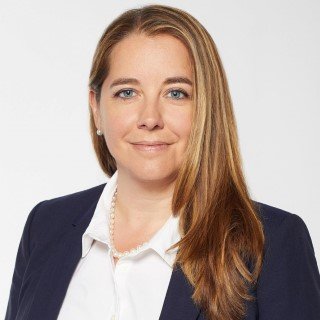 Cynthia Henderson, PE, PWS
President & Senior Environmental Engineer
Ms. Henderson is an environmental engineer and professional wetland scientist with 21 years of experience in various aspects of environmental engineering, ecosystem restoration, environmental remediation, and regulatory compliance.
She is an experienced project and grants manager and has completed projects for multiple branches of the United States armed forces as well as municipal and private clients.
Her ecosystem restoration experience includes wetland and stream assessment, monitoring, and restoration design. She is also experienced in planning and completing Phase I and II environmental site assessments on commercial and military sites as well as planning and compliance for stormwater.
Co-author: Headwater Forest HGM method
Cypress Environment & Infrastructure
Marc Foster AICP CEP
VP & Senior Planner
Mr. Foster has 28 years experience in environmental planning, project management & coastal zone management.
His experience includes work in the regulatory, research and consulting sectors. Mr. Foster's experience includes ecological function and impact assessment from watershed to site scale, restoration planning and project design, wetland determination and delineations, wetlands and land cover mapping, environmental permitting, endangered species surveys, assessment of wetland function, and the use of Geographic Information Systems (GIS) for environmental management.
Cypress Environment & Infrastructure
Lindsay Spurrier, AICP
Environmental Planner
Ms. Spurrier is an environmental planner with 9 years of experience in natural resources management, ecosystem restoration, and geospatial analysis.
She is our lead field scientist for natural resources and surveying services including mitigation banking, wetland delineations, threatened and endangered species surveys, and topographic and bathymetric surveys. She has experience in adaptive land management planning, coastal restoration, and permitting. Ms. Spurrier has developed and implemented surveying techniques for elevation dynamics monitoring, habitat mapping, topographic analysis, and erosion monitoring in coastal habitats. As an FAA-licensed remote pilot, she has experience in unmanned vehicle mission planning, aerial imagery acquisition, and photogrammetry.
She's also an amateur axe thrower, professional taste tester, and closet Hello Kitty enthusiast. She identifies as a non-millenial.
Cypress Environment & Infrastructure
Jennifer Sloan Ziegler PhD, PE, ENV SP
Civil Engineer
Dr. Sloan Ziegler is a civil engineer with 8 years of experience in water resources, coastal structures, water/wastewater, project management, and program support. She has worked on a broad swath of projects including master planning, civil design, numerical modeling, NEPA documentation, consent decrees, background reports, coastal structure design, feasibility reports, and market analyses.
Dr. Sloan Ziegler is a licensed professional engineer in Mississippi, Louisiana, Alabama, Florida, Texas, Georgia, Maryland, and Connecticut. She is also an Envision Sustainability Professional and Certified Erosion Control Professional.
In her free time, she enjoys spending time with her family, volunteering with ASCE, traveling, and running. She is currently working towards running a half marathon in every state – a nice intersection of three interests!
Cypress Environment & Infrastructure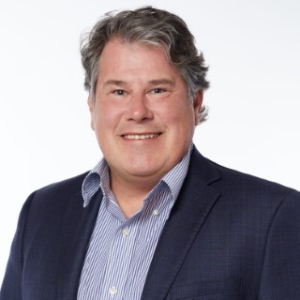 Jason Brouillette, RLA
Senior Landscape Architect
Cypress Environment & Infrastructure
Savannah Morales, WPIT
Environmental Scientist
Cypress Environment & Infrastructure
Maggie Trenary Gleason, AICP
Planner
Cypress Environment & Infrastructure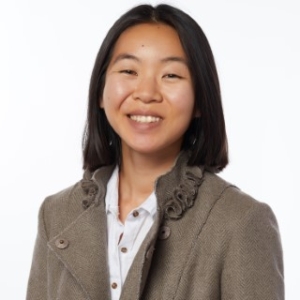 Nguyet Nguyen
Landscape Designer
Cypress Environment & Infrastructure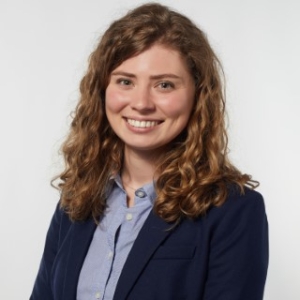 Payton Billingsley, EI
Coastal Engineer Intern
Cypress Environment & Infrastructure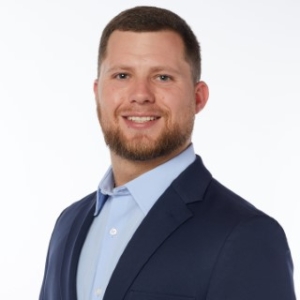 Trevor Strong, EI
Civil Engineer Intern
Cypress Environment & Infrastructure
Jamie Barhanovich
Business Development
Cypress Environment & Infrastructure
Jeff Hall, PMP, LEED AP
Construction Project Manager
Mr. Hall is a project management with over 40 years of Government construction experience. He holds PMP certification from the Project Management Institute, CQM quality control certification from USACE / NAVFAC, and OSHA 30 construction safety certification.
Cypress Environment & Infrastructure